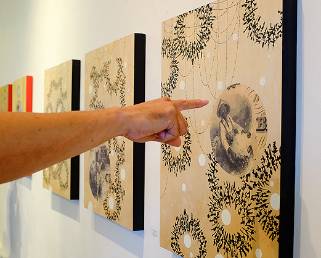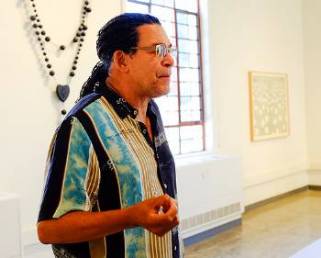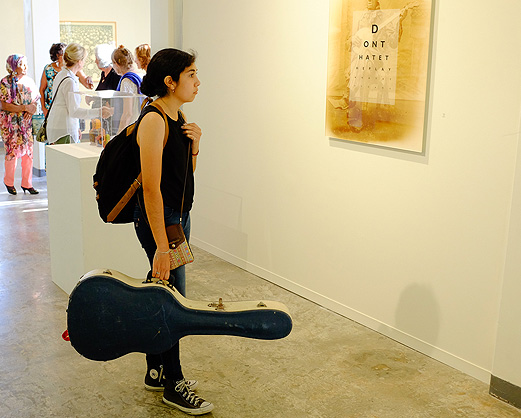 Each year the CSUCI Art Program hosts an outstanding array of visiting artists and lectures. The 2018/2019 season kicked off this year with noted artist and luminary Mark Steven Greenfield. Exploring the complexities of the African American experience in contemporary society, Greenfield will be exhibiting a series of drawings, paintings, and sculptural work at CSUCI.
Students were treated to a lively discussion in which Greenfield detailed many of the secrets behind his intricately rendered works, along with insights into his meditative approach to art-making. He also shared a wealth of advice about what it takes to survive and thrive as a creative individual.
"Spirits, Ghosts, and Other Distractions" will be on view through September 24th.
Find out more about Mark Steven Greenfield on his website.
(Photos by Larry Gassan)