The great thing about being involved in Art is the variety of tools and techniques that you can learn. The Art Program facilities are spread out amongst three buildings on the CSUCI campus: Napa Hall, Topanga Hall, and the Broome Library. If you have a project in mind, there is likely a way to create it—whether that means using state-of-the-art software and digital technology in one of our dedicated Art computer labs, checking out video or still cameras and strobe kits for use in the studio, using wood/metal/stone-working tools in our sculpture lab, or even harnessing the array of 3D printing and laser-cutting technologies in our new FabLab space.
In taking classes, CSUCI Art students learn how to work with a variety of tools and software platforms, and these are all tangible skills that can translate to a variety of real world settings. If you're not a major, no worries—take a class and brush up on your skills. We welcome students from every area of the university!
For more details, check out the specs below.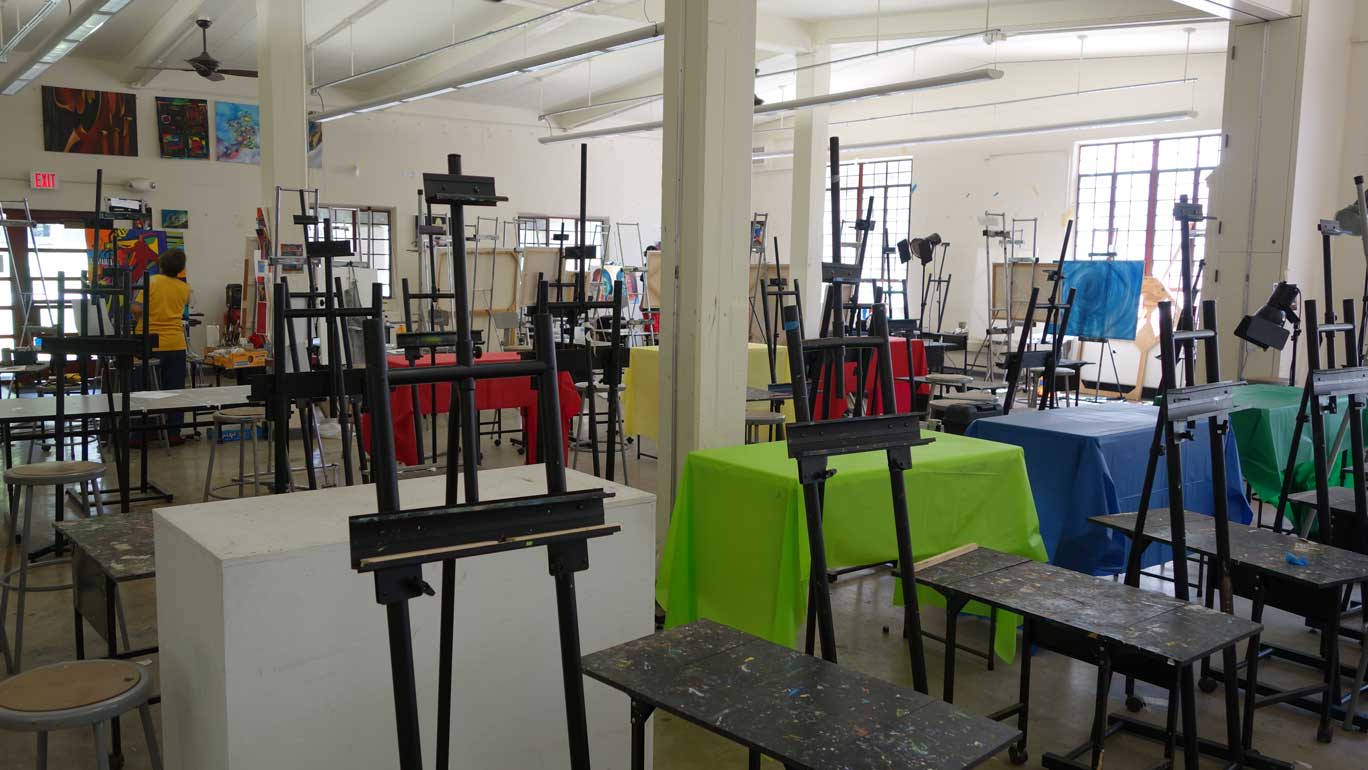 Napa Hall
Comprising 10,000 square feet, Napa Hall houses studio space, classrooms, a small computer lab, faculty/staff offices, and a dedicated art gallery. It is home to courses in painting, photography, video production, animation, drawing, audio design and recording, and screen printing. The 30-seat formal classroom is the site of many courses, including the Art Program's Capstone and Seminar courses. The building looks in on the stunning North Quad of the campus and it is typically a hive of activity.
Napa Hall also houses the Mike Curb Studio, a large state-of-the-art television/sound recording studio, a sound booth, a classroom/lecture space, and a small digital media "mini-lab" for sound/image editing and video production.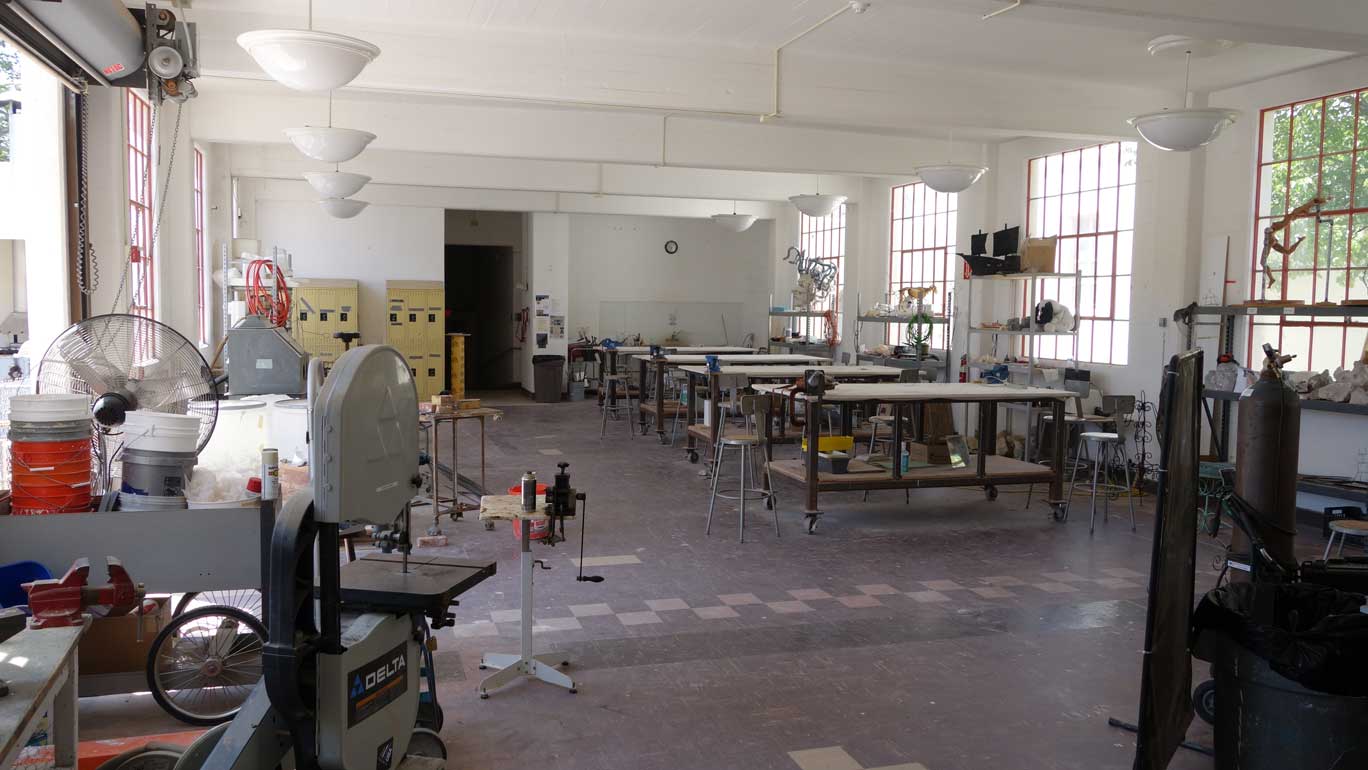 Topanga Hall
On any given day, Topanga is alive with the sights and sounds of sculpture. Students work carving, grinding, and chipping stone, welding and cutting metal, using woodworking power tools, and whole host of other machinery. There is a sculpture studio with saws, a spot welder, industrial tables, and a large well-lit space for students to gather and work in a variety of media. The adjoining ceramics space contains a large hand-building area, 14 wheels, slab rollers, a pugmill and glazing area.  The area's kilns include 5 electric kilns of various sizes, two downdraft natural gas kilns, and two raku kilns. Alongside the gas kilns outside in the yard, there is also a foundry for bronze castin and a forge. The exterior space allows students to spread out and to experiment with unconventional materials.
The Topanga Computer Lab has 24 stations, each equipped with the latest software for production in graphic design, digital media, motion graphics, video production, and 3D animation. A new 3D Printing "FabLab" is also in development. Currently the space houses three 3D printers, a laser cutter, and is shared by students in sculpture and digital media.
Broome Library Computer Lab
The 2008 completion of the John Spoor Broome Library likely represents the campus' greatest architectural landmark. A striking deviation from the California Mission Style, the building (designed by noted architect Norman Foster), offers an alternative vision for CSUCI with its dynamic glass facade, its subtle Wrightian nods, and its brutalist concrete forms. The Art Program is one of the only campus programs to have a dedicated classroom in the Broome Library. This 1800 square foot state-of-the-art lab is accessible only to Art students, and is typically the location for more advanced digital media courses. The space contains 25 workstations, scanners, a digital projector, multiple printers (including a wide format Epson printer used for packaging prototypes and large-scale photography) as well as a small area for critiques and discussions.