CSU Channel Islands art students are fueled by cultural influences, technological advancements, historical traditions and personal creativity.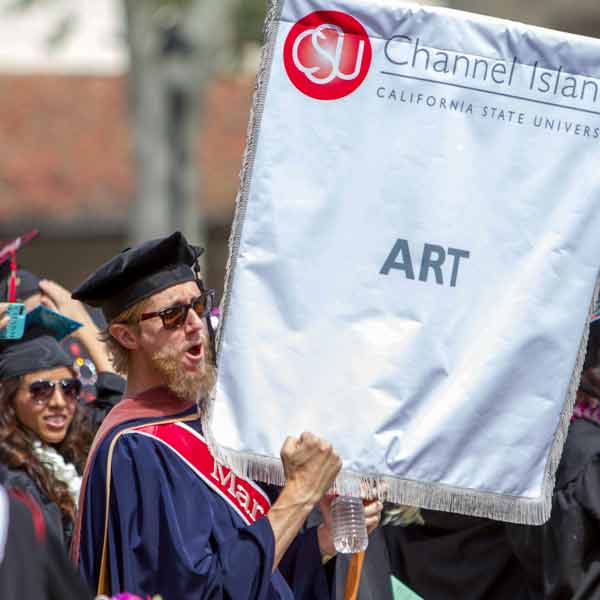 These twenty-first century artists, designers and art historians are ambitious and optimistic. They are inclined to take on the challenges of the times, using art as a vehicle for information, self-expression and change. They seek to translate world and events they observe while producing artwork of introspection, humanity, and beauty.
CSUCI Art students shatter the stereotypical image of the self-indulgent, brooding artist. Students in art capstone classes create group projects that contribute to the community through outreach and teaching as well as volunteering their time and personal talents. Year after year, CSUCI art students have committed to support local and international charity organizations through generous donations from the sales of their own artworks. In addition, CSUCI students continue to win top awards in painting, sculpture, graphic design, multimedia and photography competitions throughout the region.
The excellent art faculty, through their dedication and commitment to mentorship of the students ,are clearly at the root of our students' accomplishments and social consciousness. In addition to being outstanding teachers and dedicated mentors, these faculty artists and art historians are working professionals, active in their respective fields. The reflection of their efforts can be observed in the outstanding accomplishments of CSUCI art majors.
As the world struggles to recover from the pandemic, it is a good time to be an artist. For it is the artist's vision that helps translate complex world events into a personal human perspective to be contemplated.